Customer Reviews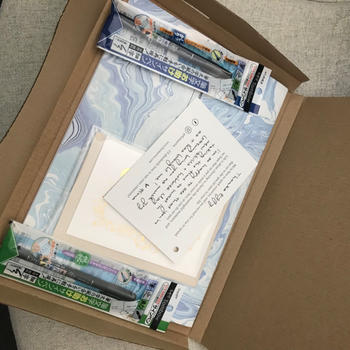 14/06/2020
Nice products and efficient delivery
I'm very happy with the purchase! I have been practice my hand lettering with the book and also got a PDF version so I can always practice the foundation skill! Love the nice comment we're hand written by Fiona, which made me feel the warmth of small business. Will definitely purchase other items again!
Effy C.

Australia
11/07/2021
Love!
I'm really enjoying the step-by-step approach of Fiona's beginners calligraphy kit. So much fun learning this new skill!
Katherine M.

Australia
20/01/2021
AMAZING!!
I have absolutely loved using this book! So much so that I finished it in one sitting! It is super easy to understand as a beginner and introduces you to so many concepts you may never have heard of before. I loved following all of the instructive activities and would purchase another because it was that good! Also the pens that came with it were super impressive and easy to use! 100000000% recommend to anyone interested in learning brush lettering!
Demara B.

Australia
05/07/2020
Beautiful
This is a great tool for starting off with lettering. The pens are lovely to use, the book is comprehensive and you can print any of the pages to keep practicing as needed. Beautifully presented and practical too.
Emily H.

Australia