$1 Donated FROM EVERY order
Our mission at Fiona Ariva is to spread joy through creativity. Part of this involves supporting non-profit organisations, particularly in the arts sector, that we feel align with our values.
We are donating $1 per order placed via our website. (This excludes orders that contain only $0 freebies.) Donations will be made monthly, in the first week following the end of the previous month.
We are currently making donations to Arts Access Australia. We may update who we donate to from time to time so that we can have an impact on more communities.
CREATIVITY SHOULD HAVE NO LIMITS
Arts Access Australia is the national peak body for arts and disability in Australia, whose purpose is to increase national and international opportunities and access to the arts for people with disability as artists, arts-workers, participants and audiences.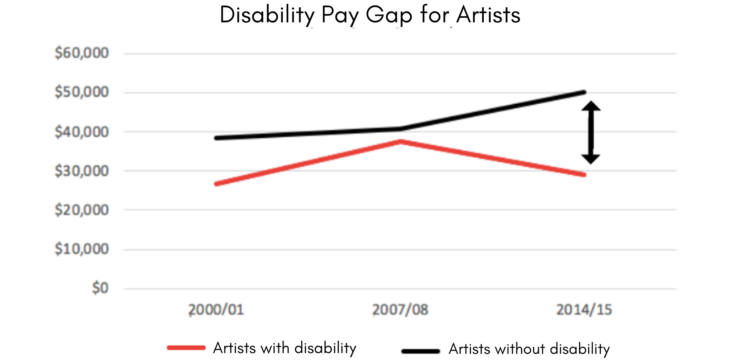 "The majority of Australians believe the arts help us express our identity, get different perspectives on an issue, and understand other people and cultures. For the arts to provide this value, it is important that our artists reflect the diversity of Australia." – Australia Council for the Arts

HOW YOUR SUPPORT MAKES A DIFFERENCE
Artists with a disability earn 42% less than artists without disability. They are less likely to be employed, due to ongoing systemic discrimination and a lack of accessible work environments. As a result, they are far less likely to be in leadership positions, therefore making it harder to advocate for change in the arts sector.
Donations to Arts Access Australia helps fund important advocacy and change programs such as the Real Money, Real Jobs campaign, the NDIS Working Group, and other grants and awards.
Together we can create change in the lives of artists and arts-workers with disability across Australia, who are drastically underpaid, underemployed and under-represented in the arts.
THANK YOU FOR BEING AN ADVOCATE!