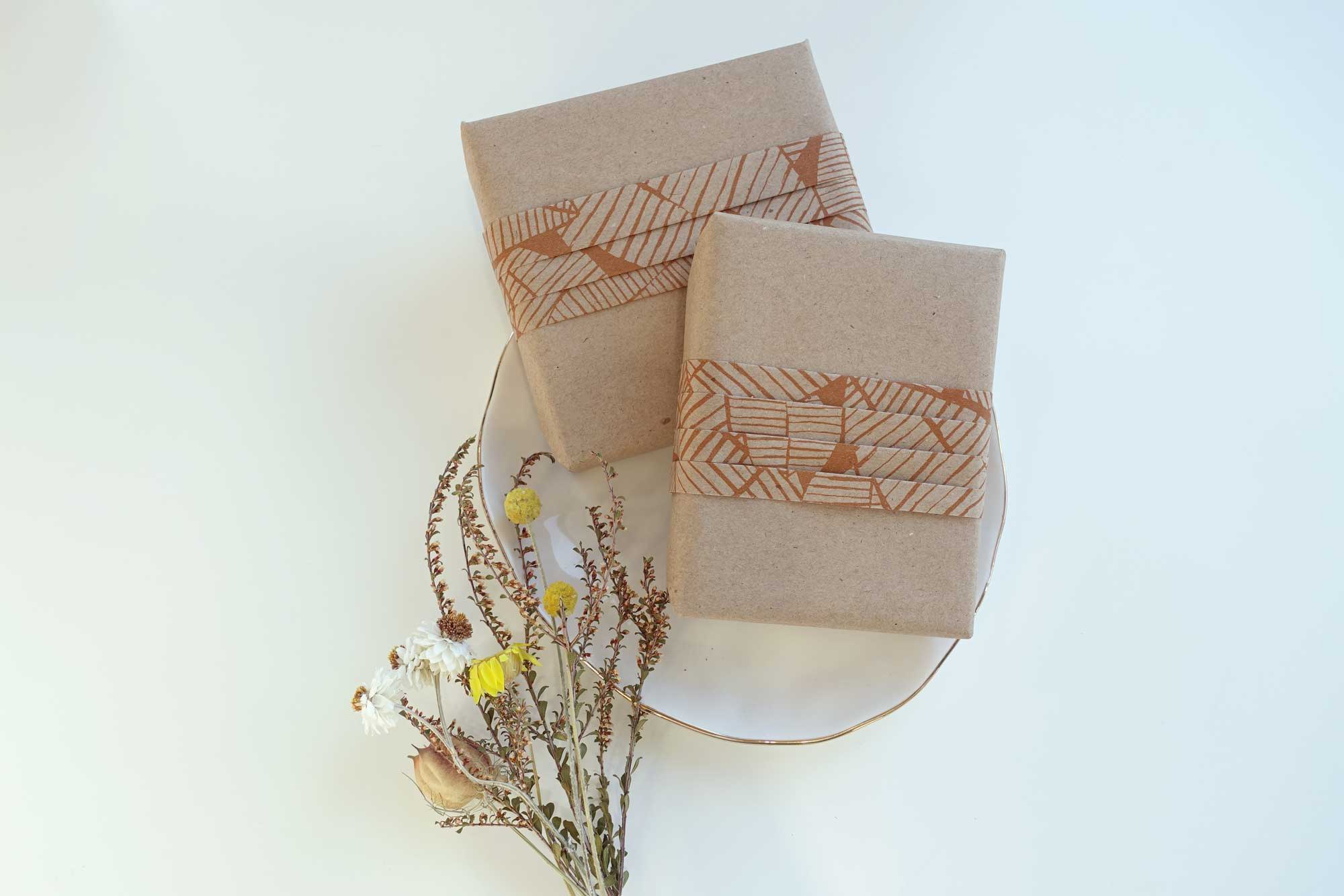 How To: Single Sheet Pleated Belly Band Gift Wrapping Tutorial
This tutorial only requires a single sheet of wrapping paper (double sided designs work really well).
Wrapping paper size (in cm):
Long side: 2 x B + 2 x C + 1/3 x C + 6
Short side: A + C
where A is width of the gift, B is the depth and C is the length.
Instructions:
Cut your wrapping paper to size, according to the dimensions above

Place the side of the wrapping paper that has the pattern for the belly band face downwards

Fold the bottom edge of the wrapping paper upwards by about 5mm. Continue rolling and folding the paper upwards by 2cm, three more times

Flip over the paper and using a pinch & fold technique, create pleats from the bottom three creases. The pleats should go about halfway up to the next crease. Do not pinch & fold the top crease (closest to the gift)

Place your gift onto the wrapping paper, and pull the wrapping paper up from the top crease (closest to the gift). The pleats should end up lying across the centre of the gift
Pull down the other side of the wrapping paper over the top of the gift and tuck it underneath the pleats
Secure the paper place with double sided tape. You can also stick down the pleats as well
To gift wrap the rest of your gift, push in the paper along side B (refer measurements chart) to form two V-flaps. Push in the top V-flap and pull the bottom V-flap upwards and towards the back of the gift. This will allow the belly band to wrap around the gift
Wax seal the V-flap in place. Repeat for the other side
Admire your new gift wrapping skills and present it to your gift recipient!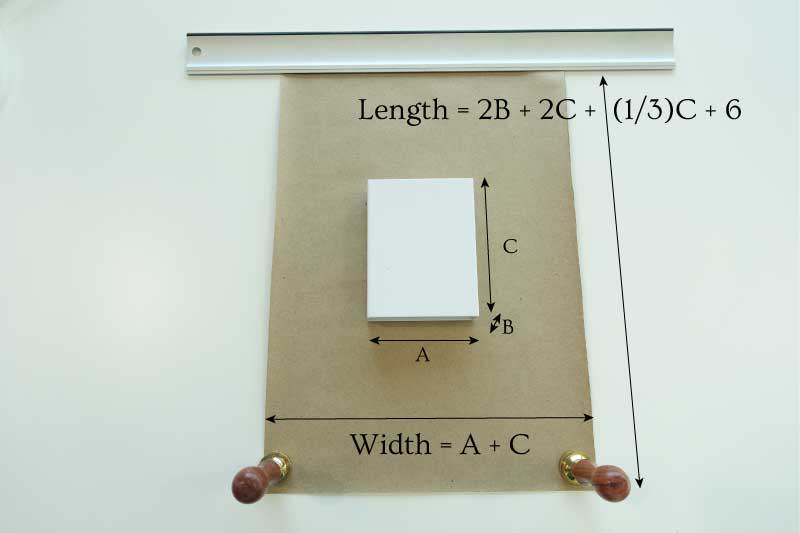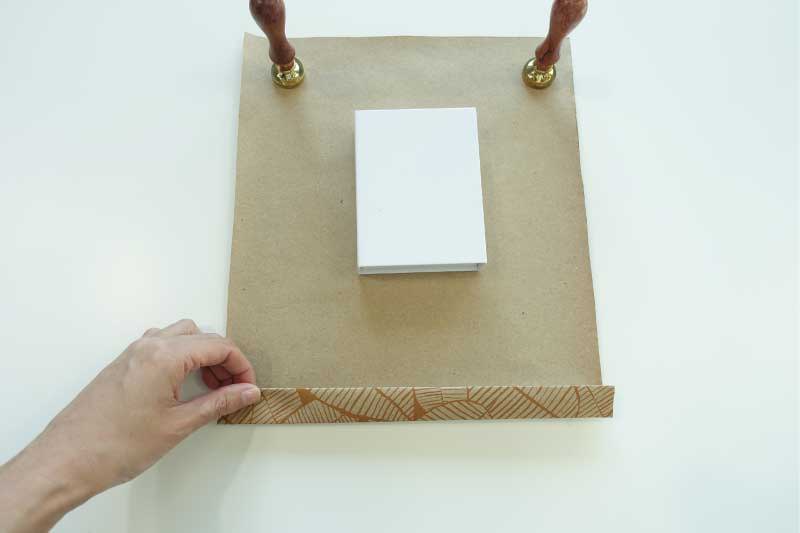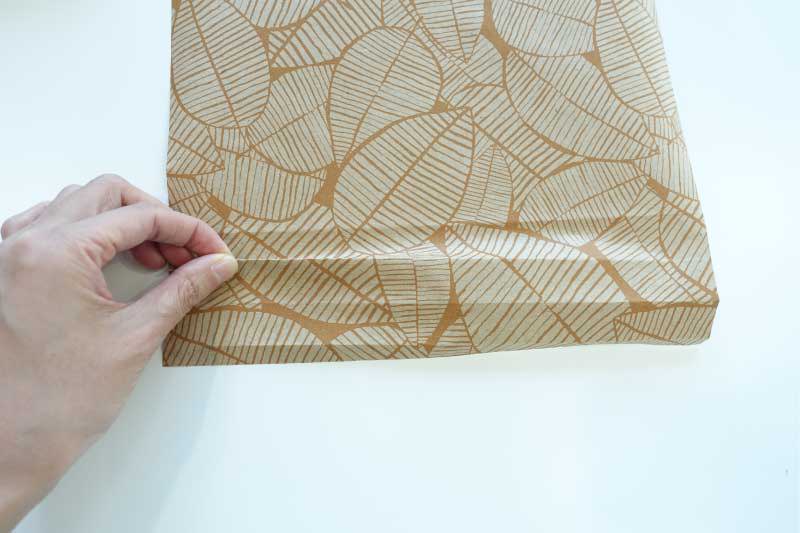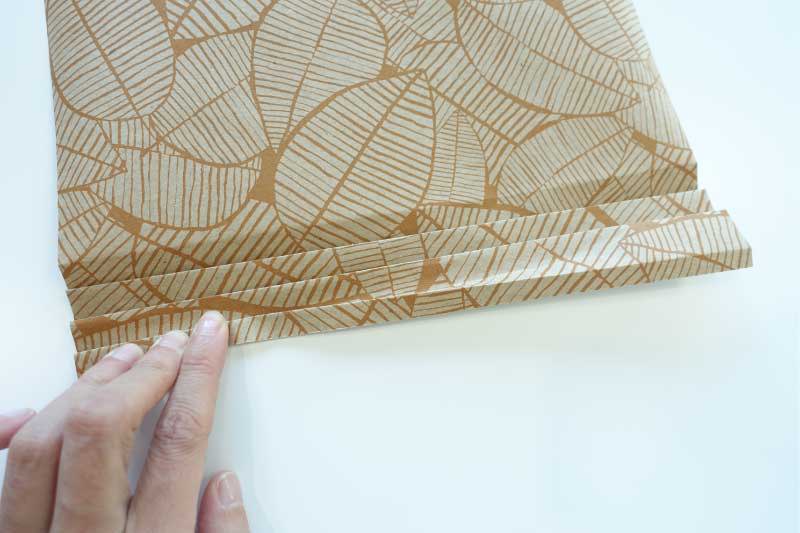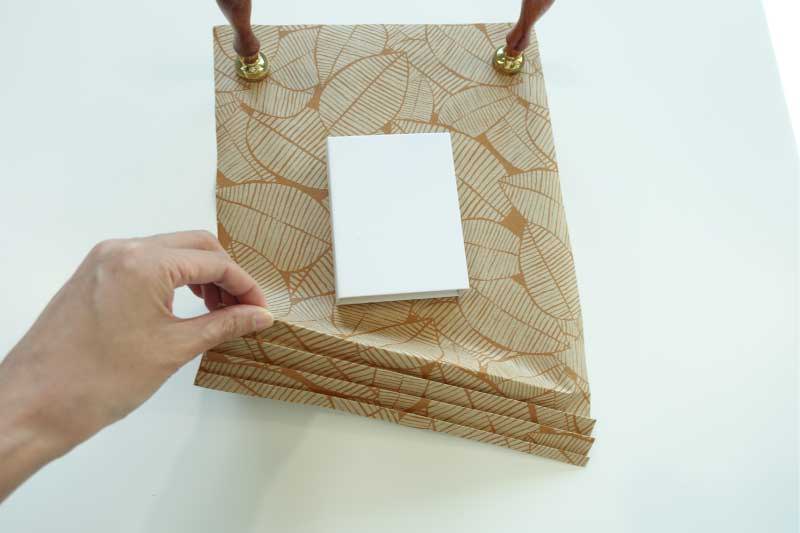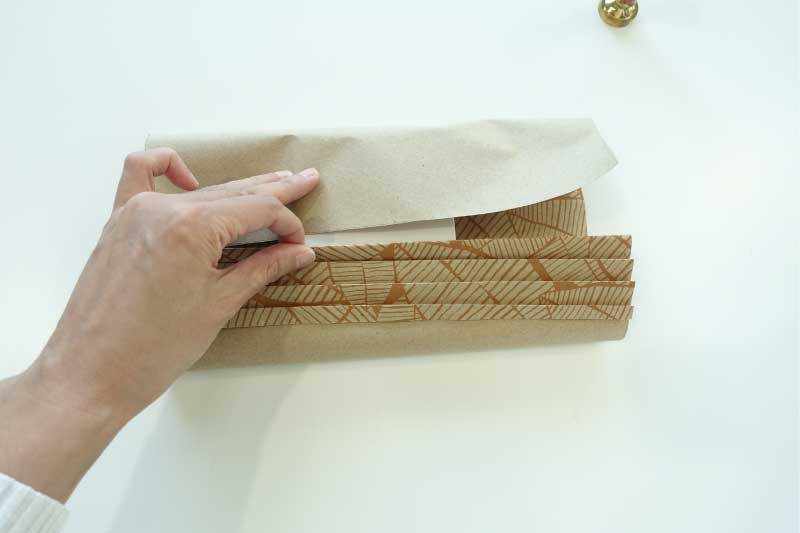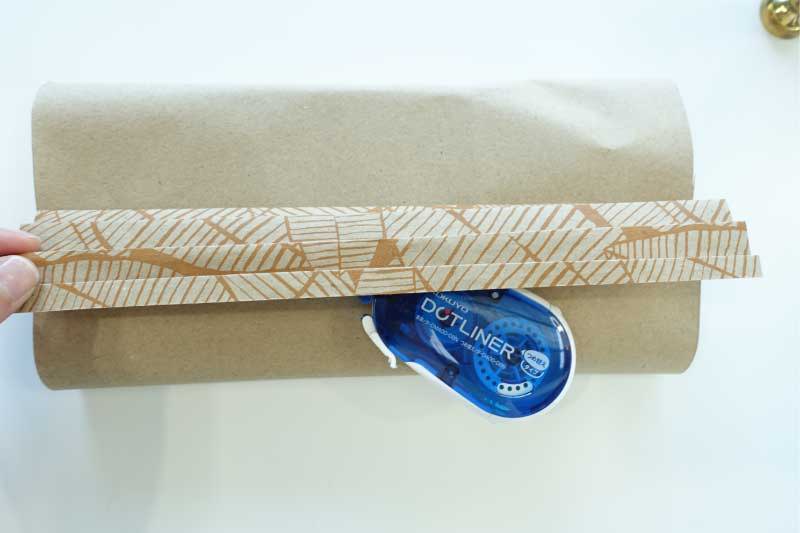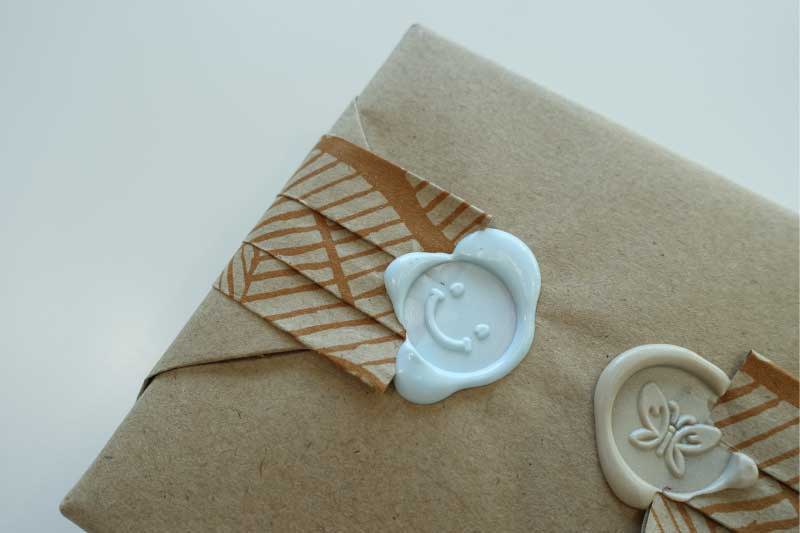 ---