Customer Reviews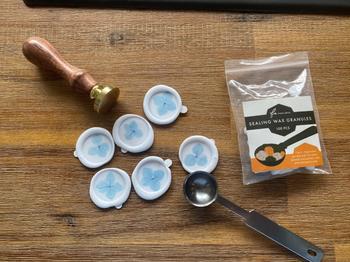 19/07/2021
Thank you!
Fast shipping and great quality product! I used Fiona's wax sealing products for my wedding invites. Superb quality - very happy with the result! Thank you! :)
Anonymous

Australia
01/02/2022
Spot on with granules
Love the granules as we love mixing our colours
Anonymous

Australia
15/12/2021
Easy and pretty
So easy to use and easy to create a marble effect
Anonymous

Australia
02/10/2021
Beauty in person
I recently purchased the Pearl White and the quality is amazing! You can see the pearly effect distinctly. It's even prettier when it hits some light at certain angles.
Karen S.

Australia
30/05/2021
Great product quick service
Product great with instructions on how to use, received within a matter of days! Thank you!
Anonymous

Australia