Customer Reviews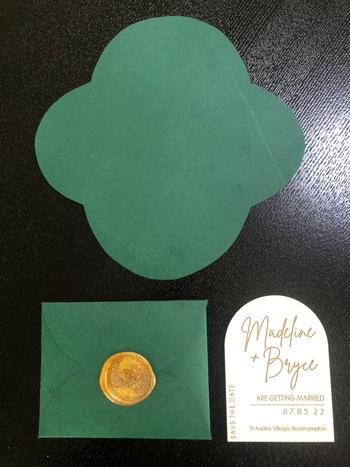 06/02/2022
Easy to use
I found the granules way easier to use then the wax sticks as you got a more consistent size every time. Really good colour mix as well, I placed them on dark green envelopes and the colour really popped and I've had nothing but good compliments.
Maddy

Australia
30/01/2022
Amazing product !
I have purchased several bags of the wax beads and Iam happy every single time . The colours are stunning ! The may great wax seals but are also perfect for my sculptures. Highly recommend !
Ashleigh-Anne W.

Australia
09/12/2021
Wax granules
Love…very happy to have bought this.
Rosario

Australia
02/12/2021
Bold and rich
I love how bold and rich these colors are and very excited to see how they mix. Knowing how great of quality all of Fiona's products are, I'm sure the wax seals will be beautiful.
Samantha B.

United States
02/12/2021
Beautiful Colors
Beautiful variety of colors that melt well. Would definitely purchase again.
Sammie

United States