Customer Reviews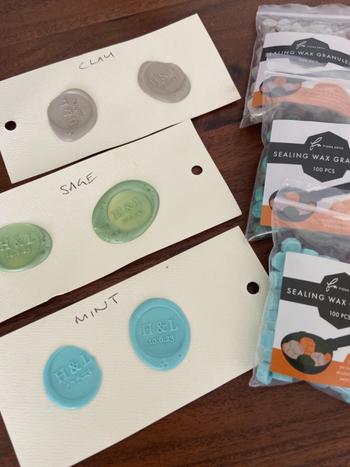 26/08/2021
Incredible Service
So great, we ordered the wax melting stove and spoon as well as 5 different colours of wax. It arrived really promptly and in gorgeous packaging with a personal note from Fiona. She even swapped a couple of colours around for us as I had accidentally ordered 2 of the same. We have now had a play with different mixtures of wax and created the perfect shade for our Save the Date cards. Will use again, definitely!!!!
Hannah S.

Australia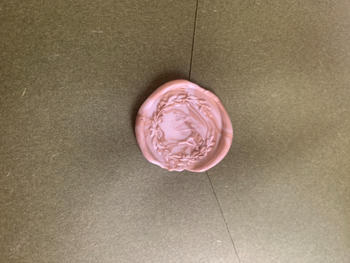 09/03/2021
Amazing product, packaging, but with slight room for improvement
I loved using my stamp and wax beads, had so much fun using them for my wedding invitations! The initials of the stamp werent carved deep so it wasnt so obvious when we used it especially with mix of colours, it was bit hard to notice.
Dohui K.

Australia
24/05/2021
** Gorgeous colours ** Beautifully packaged ** You won't be disappointed **
What a fabulous colour!! I can't wait to use them - not sure when but when I saw them, I got FOMO so bad, I couldn't NOT get them!! Thank you again, and again Fiona, your products are consistently FABULOUS!
Virginia G.

Australia
03/12/2020
Gorgeous Products
Absolutely stunning products that are of high quality. Everything came wrapped beautifully and arrived in a timely fashion. Cannot fault Fiona's service :).
Cynthia W.

Australia