Customer Reviews

16/10/2021
Sharp sharpie
This sharpie works great on all the sealing wax. Doesn't dry out
Raffaella D.

Australia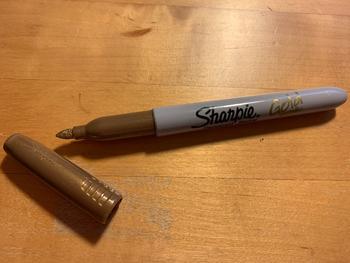 15/10/2021
great sharpie
The sharpie works great on the seal. The ink does not fade on the wax seal, leaving a nice finish
Raffaella D.

Australia
21/06/2022
Beautiful
It's wonderful to write with, and the colour is true to description, a beautiful gold that is equally vivid on every surface I've used it on so far.
Katie A.

Australia
17/04/2022
Love Fiona Ariva
Quality products, fast delivery and always a little extra surprise with my order :)
Kathy S.

Australia