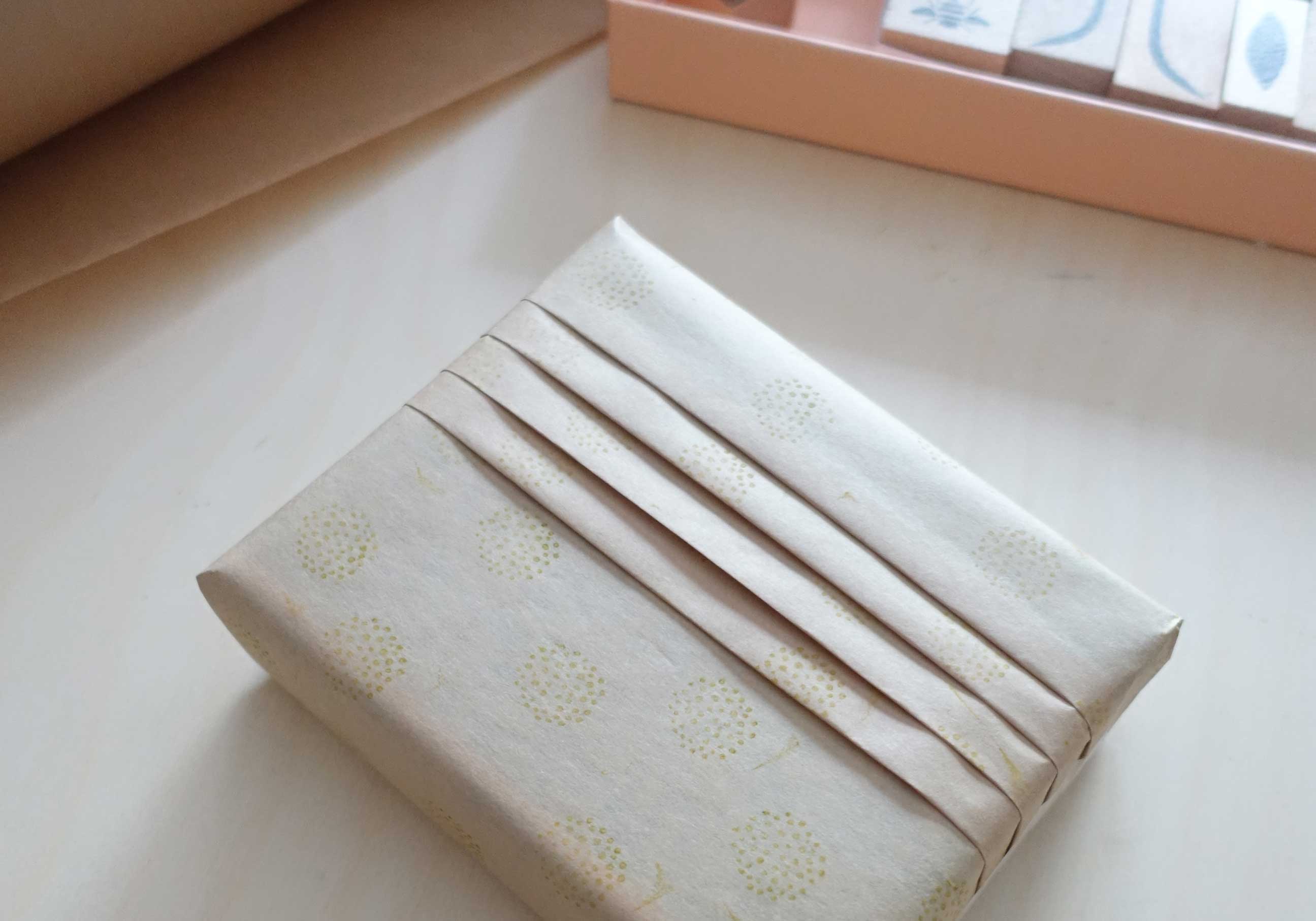 How To: Accordion pleats gift wrapping tutorial
These accordion pleats add extra visual interest to your gift wrapping and are easier to do than they look!
For the pleats to stand out, we'd recommend using either plain wrapping paper or ones without busy prints as they may hide your pretty pleats.
Instructions:
Starting from one of the short ends of the wrapping paper (underside facing up), fold it inwards by about 1cm. This will create a nice, straight, clean folded edge which is more visually appealing than a cut edge

Continue by folding and creasing the paper inwards by about 2cm and repeat this another two times times. Unroll the paper three times

Flip the wrapping paper over and use a 'pinch and fold' technique to create horizontal pleats that are half the height of each of the three original folds

Flip the wrapping paper back over to its underside and tape down the pleats

Finish wrapping your gift as you normally would and top it off with a wax seal if you'd like!