The first time that I saw a wickless wax stick, I was convinced that they'd somehow accidentally left out the wick. 'Why would they make them look so similar, if you're meant to use them in different ways?' I wondered. I don't know the answer to that question, but I can show you two different ways to create wax seals using wickless wax sticks in my video below.
Method 1: Melt the wickless wax stick directly in a spoon.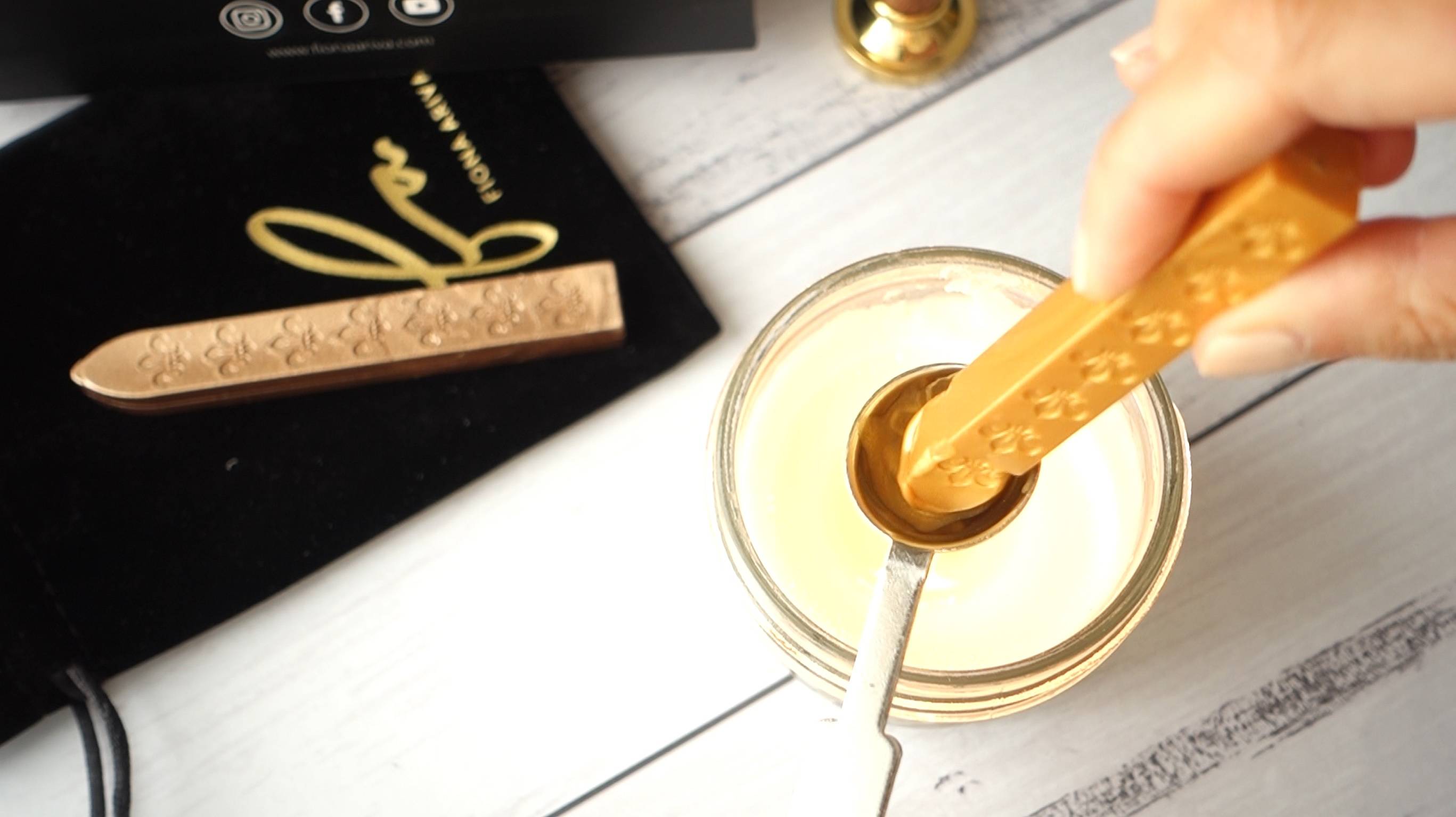 Method 2: Cut small pieces off the wickless wax stick and melt them in a spoon.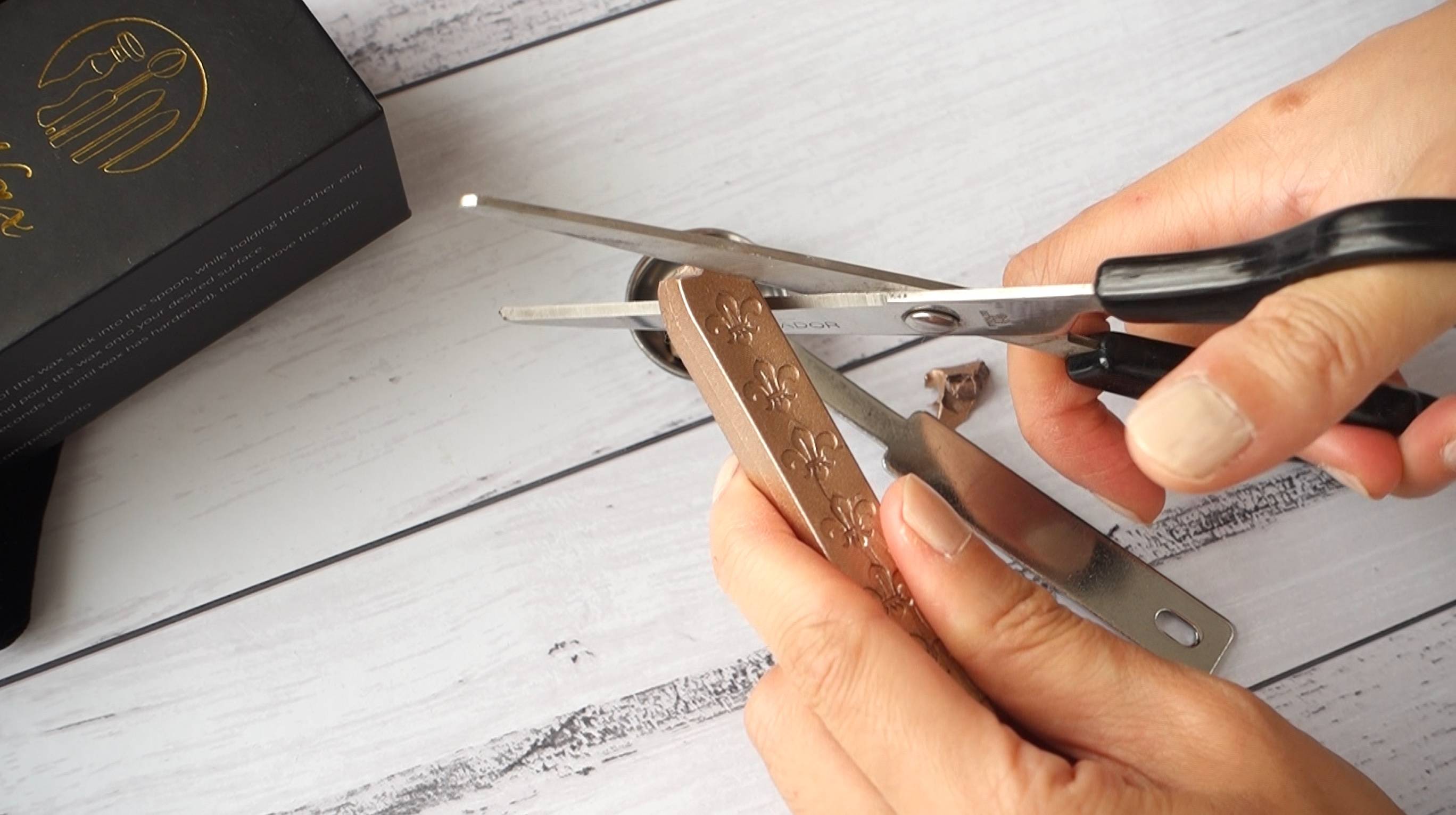 Featured products: