Learn Brush Pen Lettering
Don't know where to start?
Impress your friends and family with a framable, gold-foiled card that you'll have the skills to letter on by the end of the workbook. Brush pen included.
So you want to learn the fundamentals of brush pen lettering?
Picking up a brush pen for the first time can be daunting so we've put together a workbook that will take you through:
Pen grip & hand movement
Basic strokes
Forming letters
Forming words & sentences
Tricky letter combinations
Common mistakes
Basic design & styling ideas
... and more!
CUSTOMER TESTIMONIALS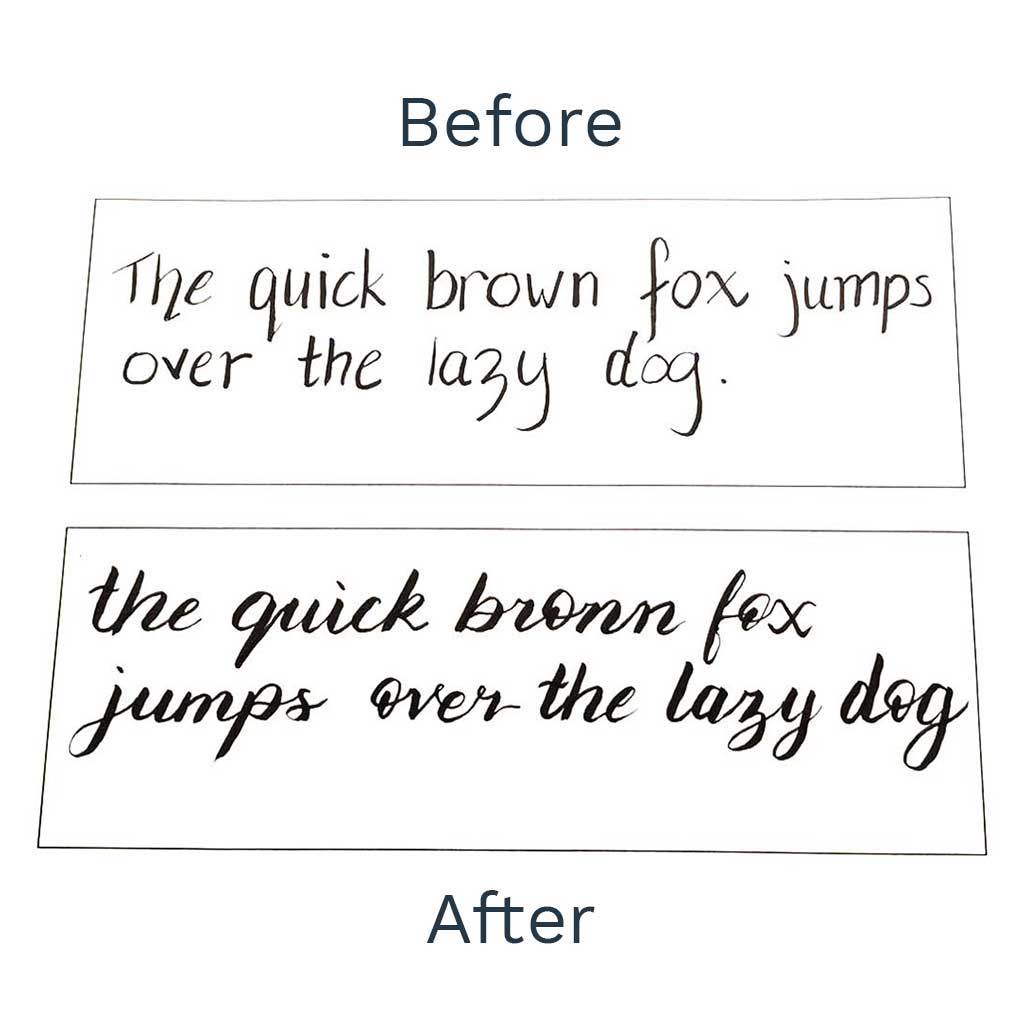 "I thought the instructions on how to approach lettering was really clear and easy to follow. I hadn't thought about how I sit or angle my paper when I write at all. I also found the direction arrows for the lettering exercises really easy to follow. I think the order of starting with the simple basics and progressing to the trickier things was good as it it gradually increased difficulty without putting me off. The tone of the instructions was also friendly and encouraging and not boring or strict. It didn't feel like you had to do it absolutely perfectly otherwise you would be a failure kind of thing."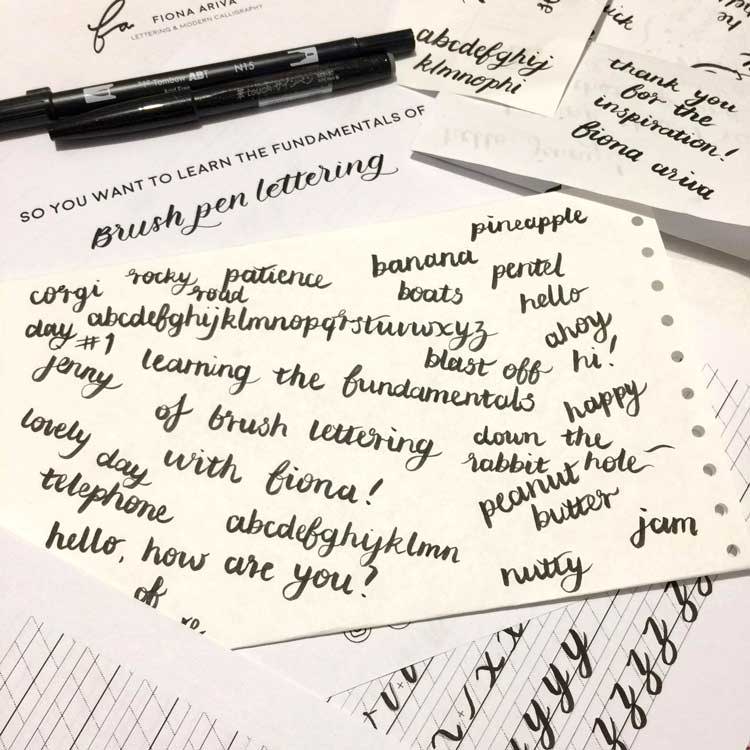 "I've always admired beautiful calligraphy so I jumped at the chance to try out the Beginner's brush pen lettering workbook! It has everything a beginner needs - from learning about brush pressure to varied lettering styles. Highly recommend this comprehensive guide for those interested in brush pen lettering!"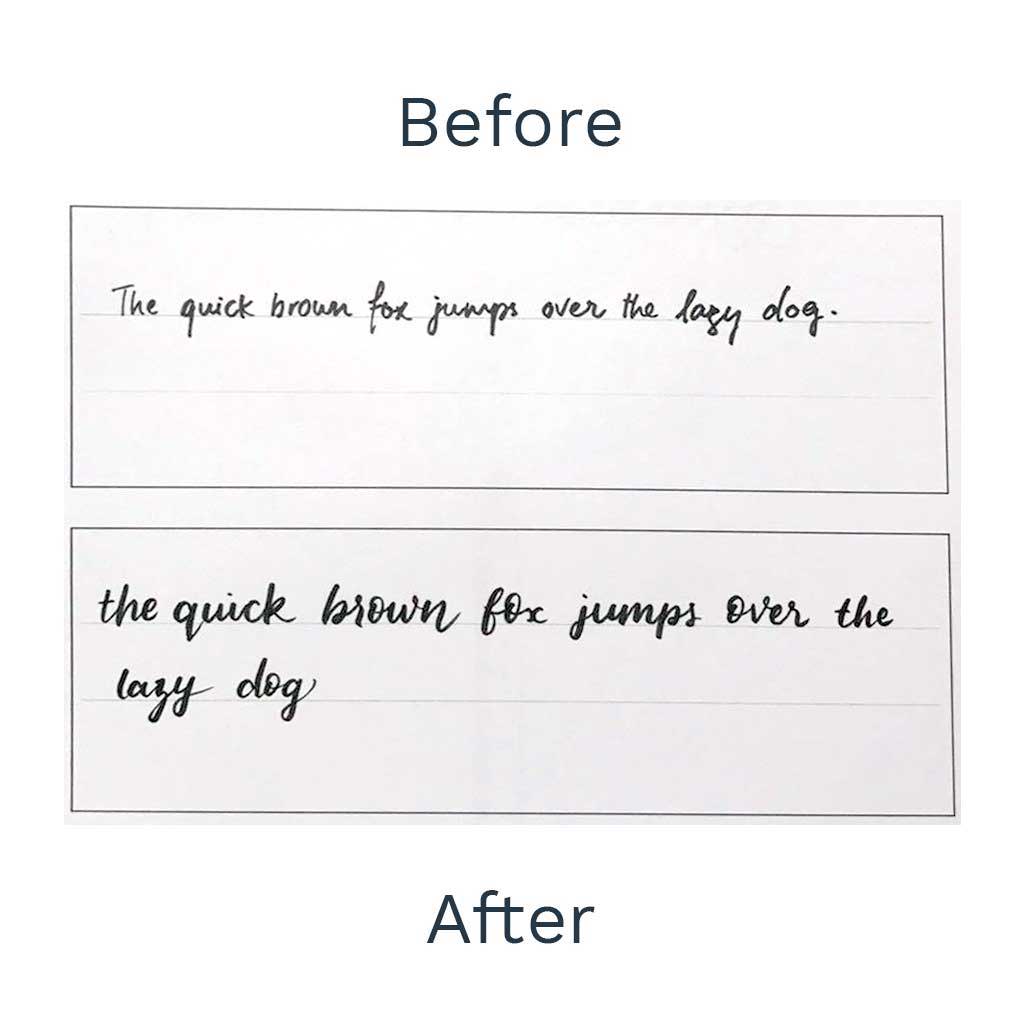 "The whole kit made it such a fun and special experience and made me really excited to sit down an complete it. It was also a very therapeutic couple of hours. I like how this equips you with a skill as well. I felt productive, that I learnt something, and it was very satisfying and fun to do. Even my dad was interested in what I was doing! For me, I saw it as a cool activity to do, akin to completing a puzzle or painting a picture, but not as draining as those things because it is structured and I like how it encouraged creativity as well."
Curious to find out if brush pen lettering is for you?
Get a taste of what learning brush pen lettering will be like before you purchase